CLAP YOUR HANDS – Board of Directors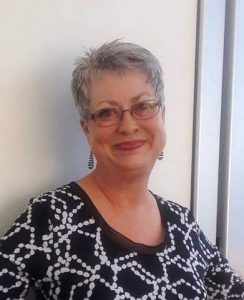 Executive director and founder of Clap Your Hands
Sue grew up in central Massachusetts and married her high school sweetheart, Ron. Together they spent the next 20 years living all over the USA as Ron was in the USAF. They now make their home in Summerville, where they have lived for over 20 years. Together they have raised 4 children, and have been blessed with 12 grandchildren. Sue is the author of Snippets of a Christian Nana. It is a humorous and encouraging book about life as a young military wife and mother. Sue retired in 2007 to be able to be a full time daycare provider for her granddaughter who was born with several disabilities. Their granddaughter has been a great joy in their lives and she is the inspiration for Clap Your Hands.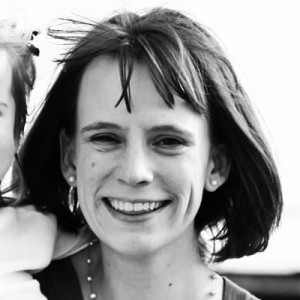 Board Member
I have always had a great love of children but wasn't sure where it was going to take me. After graduation from Winthrop University with a degree in Psychology and Child Development I began working with preschoolers in early literacy programs in Dorchester County. I quickly discovered Early Intervention and began an eight year career at the Lead EI in Dorchester County before starting the Early Intervention and Service Coordination programs for Pattison's Academy.
Jennifer lives in Summerville with her husband, three kids and two dogs. She is very active at Bethany United Methodist where she runs the Bridges program for children with disabilities including the monthly respite program for families of children with disabilities. Jennifer is the co-owner/case manager/early interventionist for Path Finders Team Services in Charleston.
Jennifer owns Path Finders Team Services
1080 Morrison Dr. Charleston, SC 29403
843-203-3876
http://www.pathfindersteamservices.com/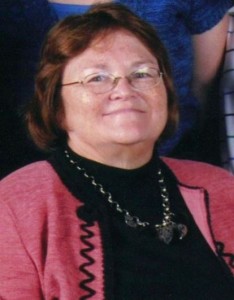 Board Member – Assistant to the Director
Roxene and her family settled in Summerville after her husband retired from the Navy in 1993. While her husband was out to sea she raised 2 children and worked with the US Agriculture Department in DC. Once they relocated to Summerville she worked as the Head Bookkeeper at BI-LO, where she retired in 2003. Roxene has been a seamstress for over 40 years and she has been invaluable to the Clap Your Hands team. She is also our resident "handyman" at fixing all of our sewing machines. When Roxene isn't sewing she enjoys camping and fishing with her two grandchildren and husband. She has been with Clap Your Hands for five years and she says how much she enjoys giving back to her community and hearing the praise reports from families and teachers.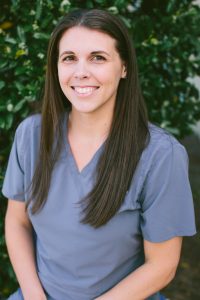 Board Member
Allison Selk, MCD, CCC-SLP, CAS is a licensed pediatric speech language pathologist and the owner of Tri-County Therapy. Tri-County Therapy provides speech, occupational, physical, and aquatic therapy to children with developmental delays and disabilities within the Charleston and Greenville, SC areas. Allison received her undergraduate degree from Columbia College in Speech-Language Pathology. She received her Master's degree in Communication Disorders from the University of South Carolina. Allison is a certified member of the American Speech Language Hearing Association (ASHA), the South Carolina Speech and Hearing Association (SCSHA) and is licensed within the state of South Carolina. Allison has received credentials for becoming an IBCCES Certified Autism Specialist.
In addition to holding a professional interest in Autism Spectrum Disorders, Allison has two children on the Autism Spectrum. Allison loves working with families of similar experiences and guiding them through the challenges of Autism services and supports. Allison has always been a huge advocate for early intervention, and she has seen first-hand the effects that early detection, therapy and intervention have played in her children's lives.
Allison and her team have a reputation for being caring, passionate, and highly skilled.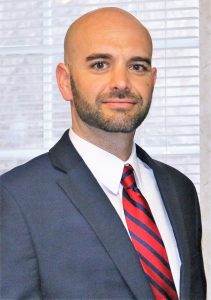 Board Member 
AJ is an attorney at Cooper & Bilbrey, P.C. in Mount Pleasant, SC.  Cooper & Bilbrey, P.C. is a law firm providing services in maritime law, business litigation, and other civil legal matters.  AJ received his juris doctor from the Charleston School of Law and obtained his undergraduate degree in Business Administration at Tennessee Technological University in Cookeville, TN shortly after marrying his best friend, Elizabeth.
After undergraduate, AJ enlisted in the U.S. Coast Guard and served on active duty for four years and was awarded the Coast Guard Achievement Medal for superior performance as a tactical coxswain at the search and rescue station in New London, CT.  After his military service, AJ decided to take advantage of the military's educational benefits and was accepted into law school where he performed about 360 hours of pro bono work under the school's motto of pro bono populi, or "For the good of the people."  During his tenure at law school, AJ served as President and Treasurer of the Student Bar Association and was awarded a certificate of merit for outstanding performance.  It was through his role as President and his wife, employed as a pediatric occupational therapist at Tri-County Therapy, that he met Clap Your Hands founder Sue Desautels and became a board member.
Additionally, AJ is a licensed boat captain and member of the South Eastern Admiralty Law Institute and the Maritime Association of South Carolina.  Underlying his commitment to service lies his true passion of spending time with his wife, daughter, and their animals, two dogs and a pig named Olaf.  AJ has a long held belief that service to others is time well spent and joined Clap Your Hands because he believes in Sue's vision and mission statement and that the organization will truly provide help to those in need.