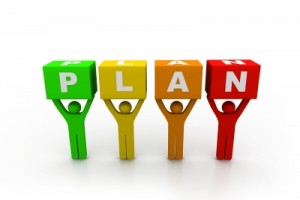 June 30, 2015
THERE IS A PLAN!
ONE SCHOOL at a time
Berkeley – Charleston – Dorchester – Public or Private school
Berkeley
Charleston
Dorchester II
*To provide each Inclusive classroom with samples of CYH's products
*Working together in fundraising events
LICENSED THERAPISTS
To provide each office with samples of CYH's products
Work together in fundraising events
Offer workshops – brainstorming workshops
To provide each child who has a medical diagnosis with the necessary therapeutic products to enhance their quality of life; within the tri-county area.
FUTURE:
CYH's would love to Partner with Trident College, MUSC, College of Charleston
Offer free classes on our products and share our vision
Students would be able to assist us with simple sewing projects
Looking at real estate – wish list – Let us know if you know of a place
Kitchen
One large room for sewing area/workshop area – long tables set-up
One medium to large conference room
One bathroom
Prefer central air
Plenty of storage
Easy access off of highway 26 – for the tri-county area

Prefer Summerville – Ladson – Sangaree

Challenge – by donation only….would be tax deductible for a business
Structurally sound
How can you help?
Do you know someone who can sew (any level)?
Do you know a group/organization who would like to take on a ministry or charity? Monthly, Weekly, Yearly?
Would you or your organization be interested in hosting a fundraiser for CYH's?
CYH's is always looking for a facility large enough to support a Sewing Bee & lunch (we provide lunch) several long tables and several outlets.
Approx. 20 seamstresses
Free of charge
Work on filling out and applying for local Grants
How can your organization help?
Boy or Girl Scouts
Churches
Assisted Living
Youth Groups
Homeschool students
Fill boxes with samples of our products to local schools
Each box would contain:
A Folder – explaining our products, our vision, and our washing instructions.
One or more of the following products:
Weighted blanket, lap pad, sensory pad, vest/weighted bags
pair of fingerless gloves, bib, neck pad, weighted eye cover
maze pad, tactile bean/pellet bags, doll, G-tube button, weighted waist belt